The Photos of TAGTOBER 2011
Day 1: Nesting Cliffs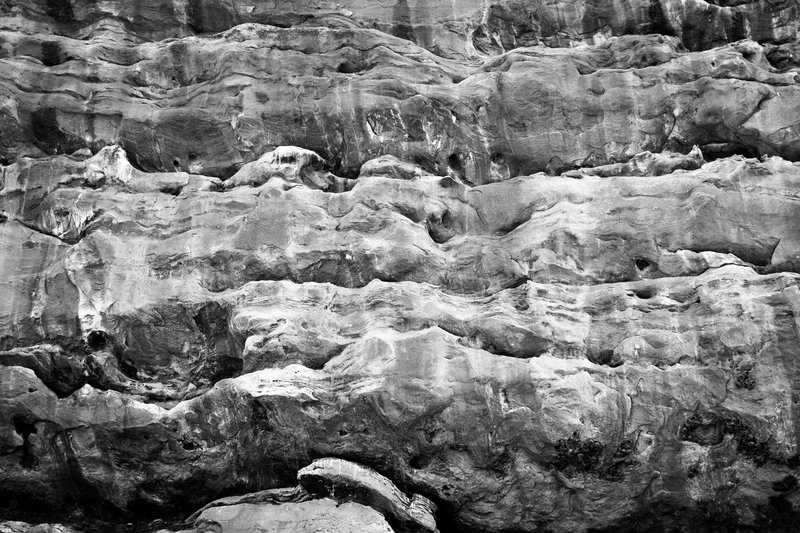 Raptors nest in these soft pink cliffs. Found in South Valley Park, Jefferson County, Colorado.
Day 2: Aspen Grove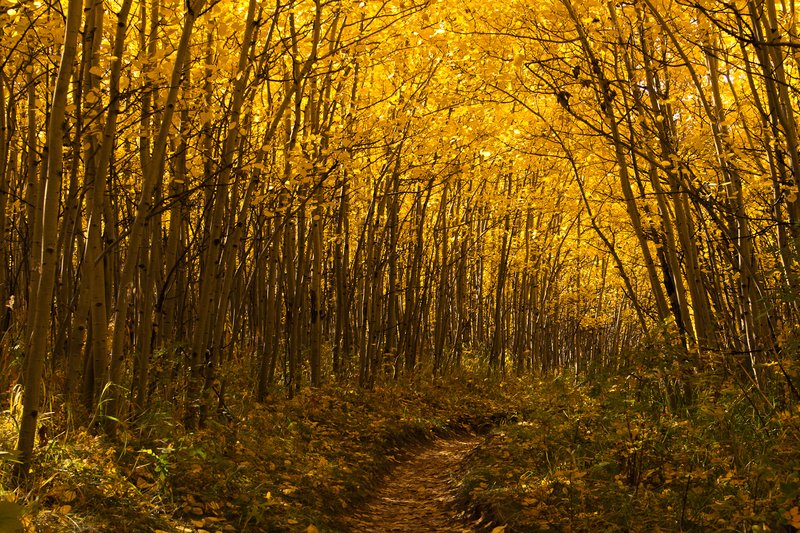 My first visit to this grove was in the Summer of 2008, when the aspens were bright green with white trunks. On this warm fall day they were deep gold, in shade.
Day 3: Backlit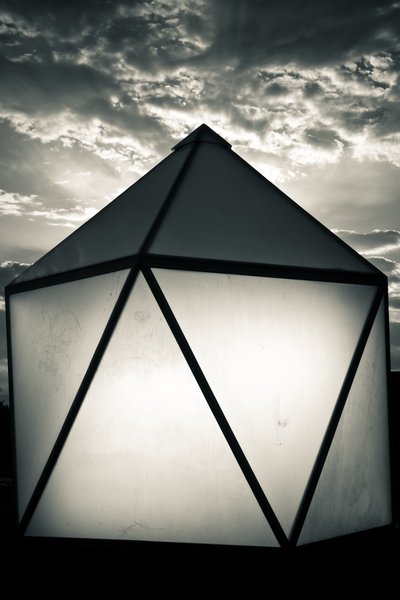 This odd pentagonal structure resides in a small outdoor art gallery down the street from my office. The evening sun illuminated the frosted glass panels from behind.
Day 4: Pumpkin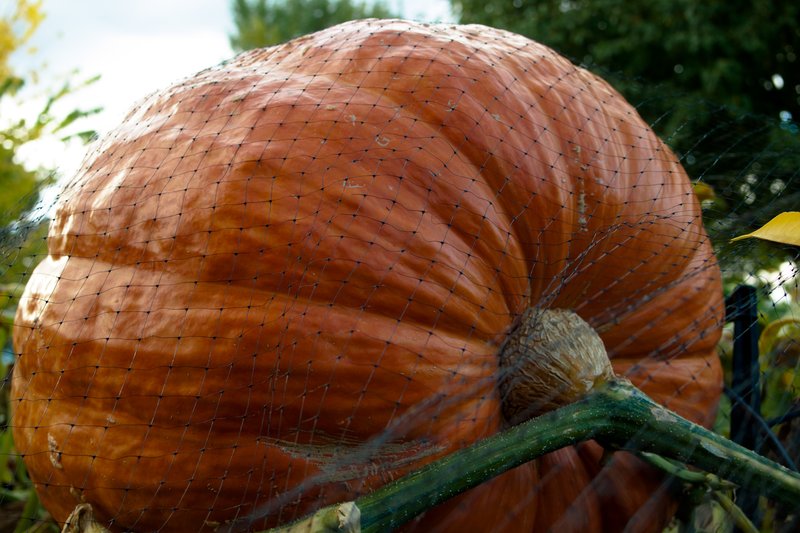 Larger than it appears.
Day 5: Leaves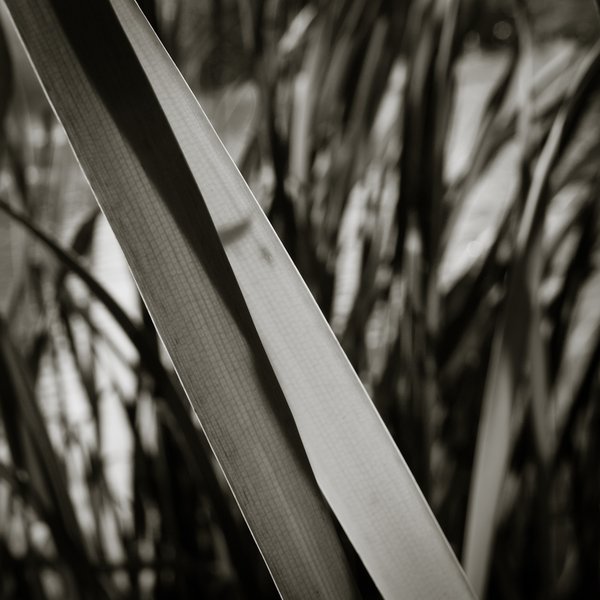 Backlit leaves by the pond late in the afternoon.
Day 6: Low Evening Clouds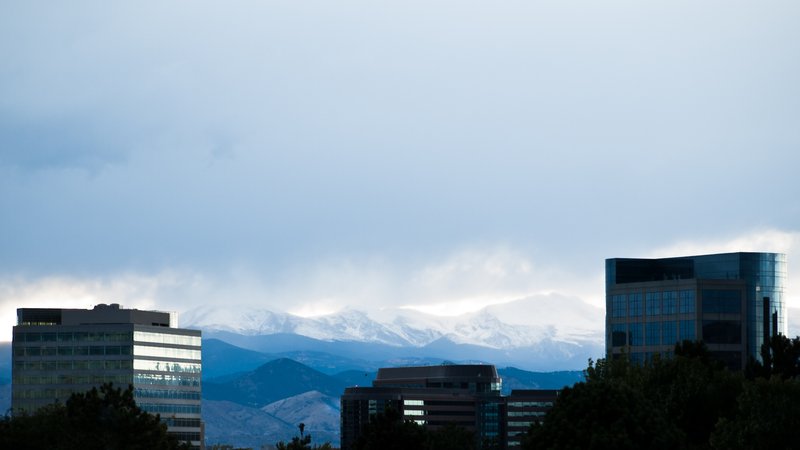 A view from a hill and a long lens bring the low clouds in front of mountains with fresh snow to the forefront.
Day 7: Gray Sky and Leaves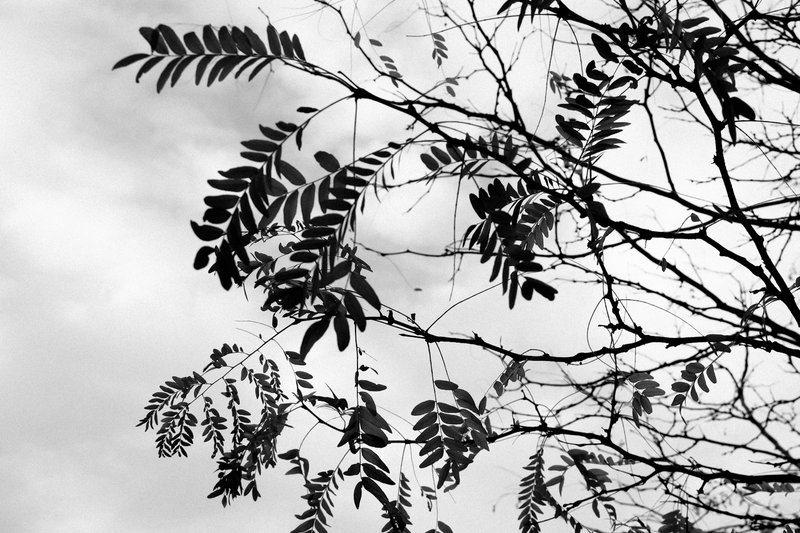 A dark, cloudy day. Dark, cloudy leaves on a dark, cloudy tree.
Day 8: Cloud Front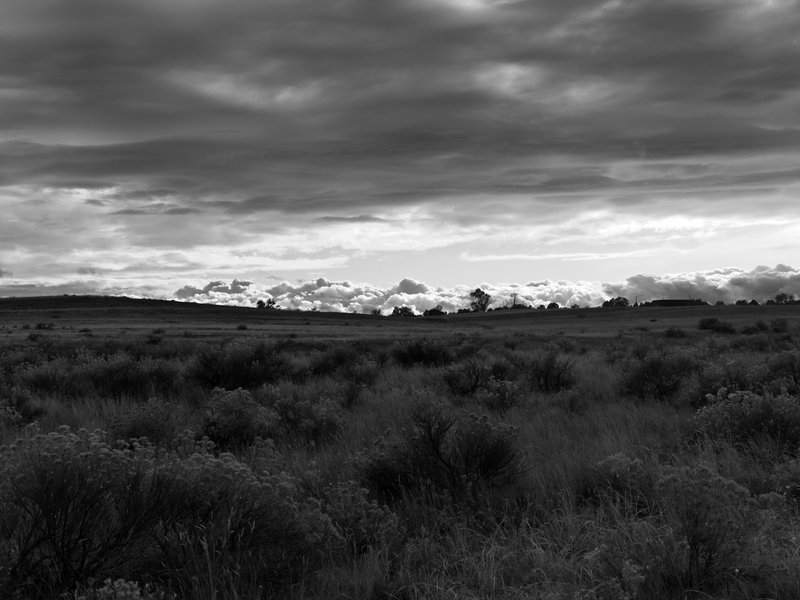 I walked for miles on this day, but until this massive cloud front started to move in from the mountains nothing seemed worth photographing. It rose higher than the mountains as the wind pushed the low slung clouds out of the city.
Day 9: Blue Flame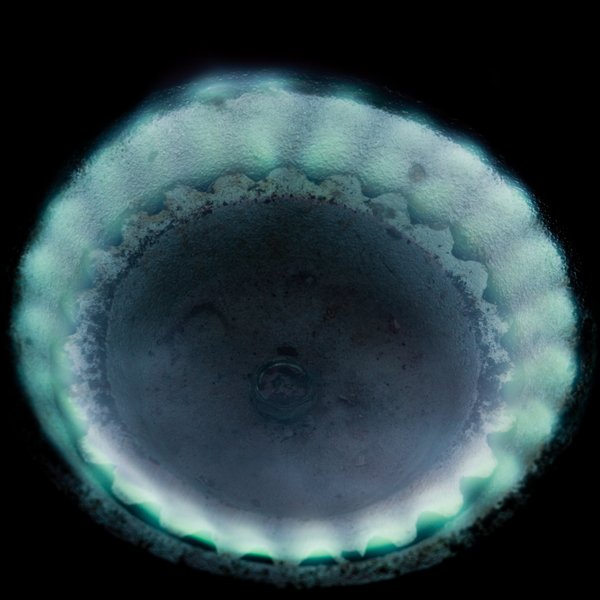 Propane at a slow, rolling burn. It doesn't show in a still but the flame was a pool of phosphorescent blue, ever shifting.
Day 10: Unlit Lamps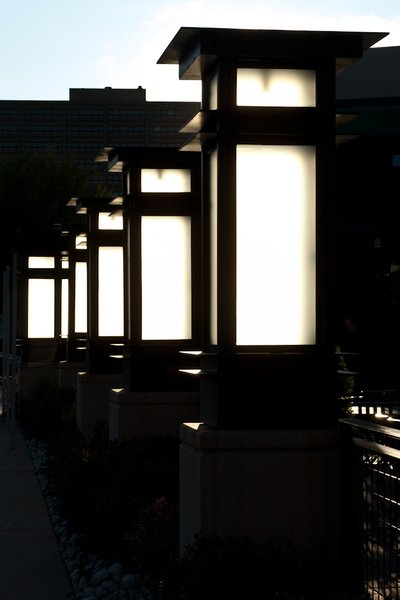 These lamps, lit at night, stand unlit during the day. The evening sun was happy to light them for me.
Day 11: Wind and Sky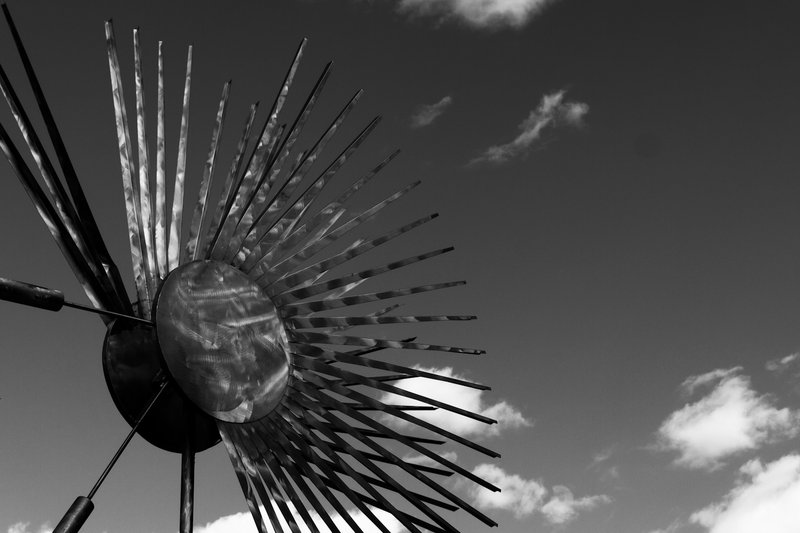 More than the shape, the texture of the metal on this work stood out against a blue sky.
Day 12: Prismatic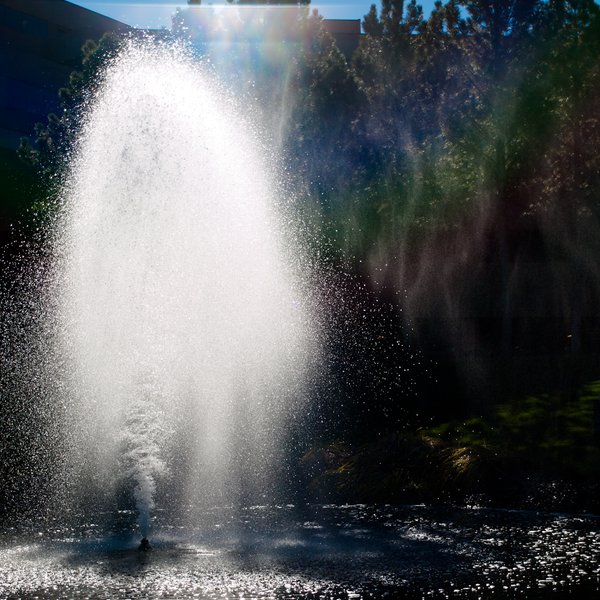 The sunlight through the mist of this fountain created an excellent prism, and played games with the lightbox that is my camera.
Day 13: Projection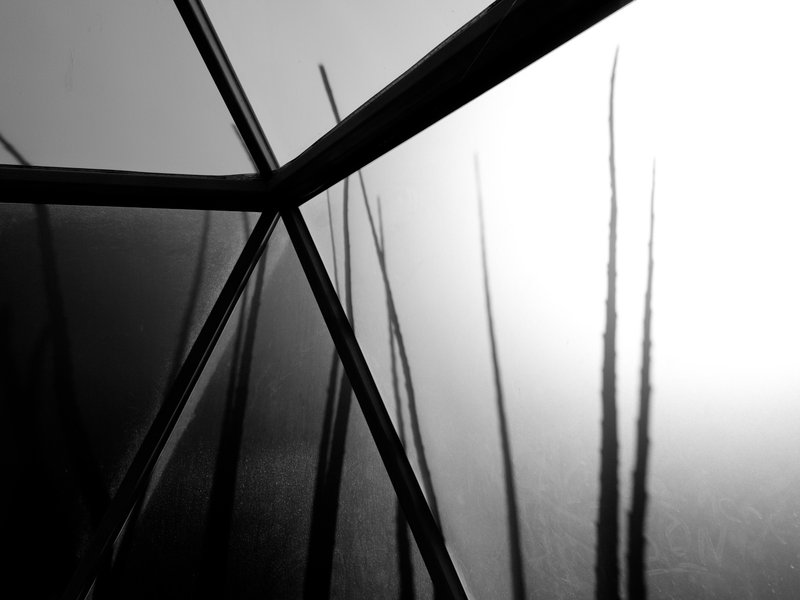 A new art installation played light games, as seen from the interior of an existing piece.
Day 14: Cattail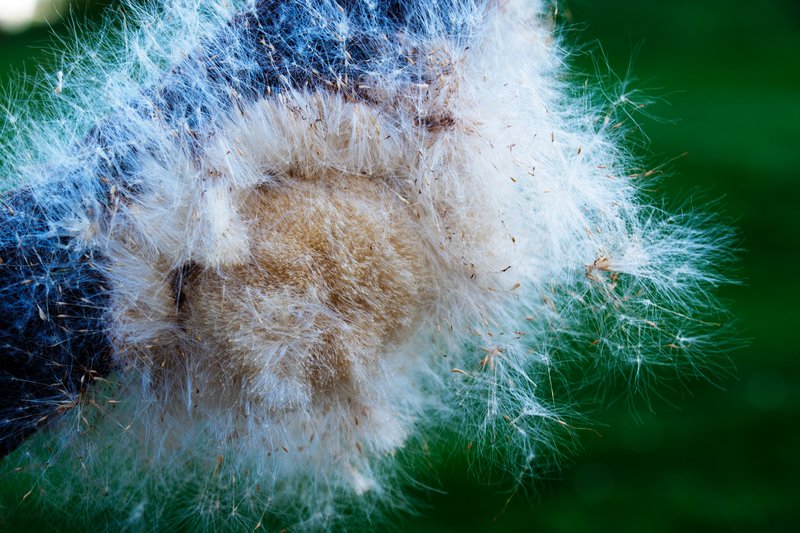 Autumn brings with it the bursting of the cattails, and the release of thousands of tiny cottony seeds.
Day 15: Path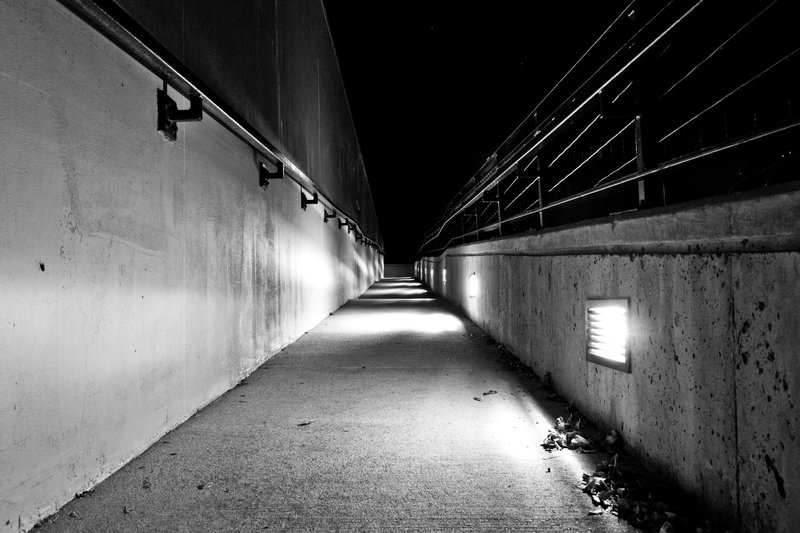 A long, narrow wheelchair ramp takes on another look entirely at night.
Day 16: Harvest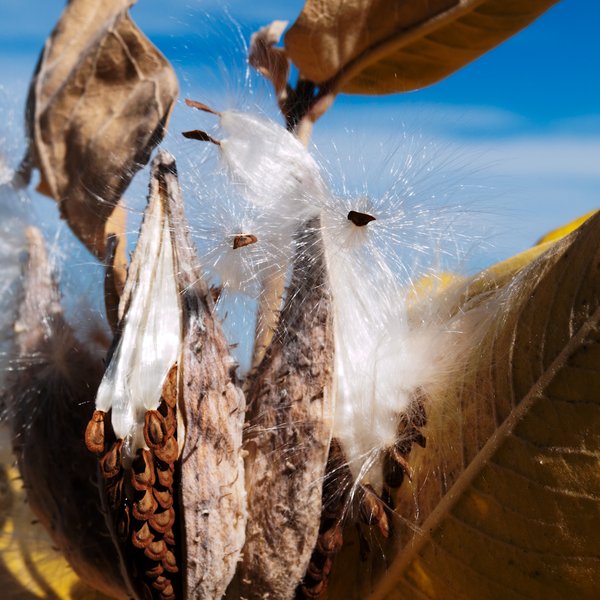 Another wild harvest, another sign of fall. These seed pods were just opening, ready to unleash their seeds on the prairie of the park.
Day 17: Suburban Fall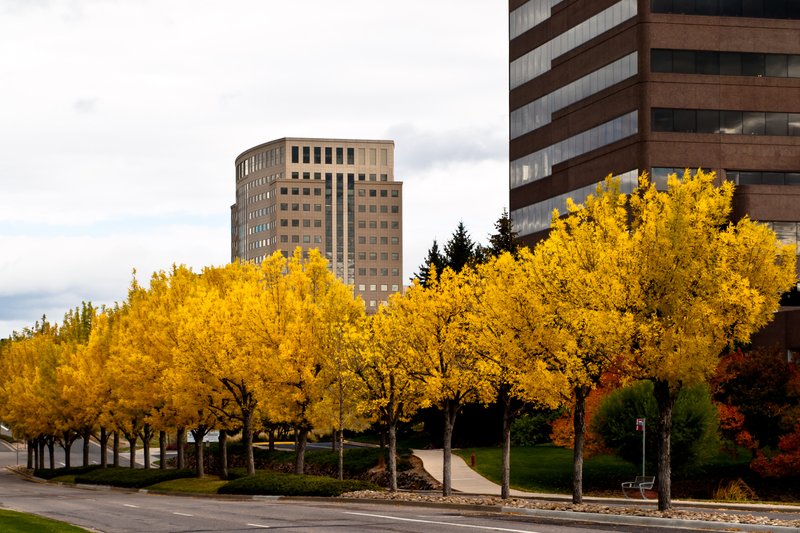 The landscaping of an office park offers surprising beauty in the fall.
Day 18: Long Shadows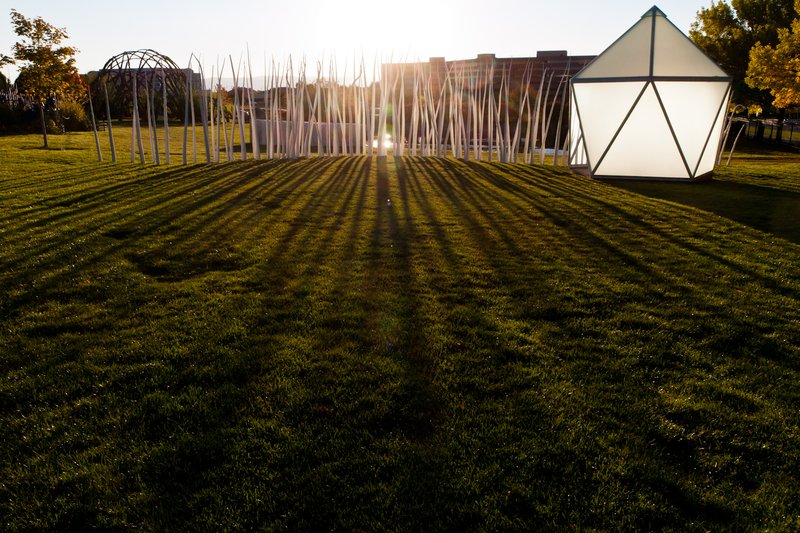 I visited this small outdoor gallery a number of times this October. In addition to its general convenience, evening light play abounds here.
Day 19: Pumpkin Patch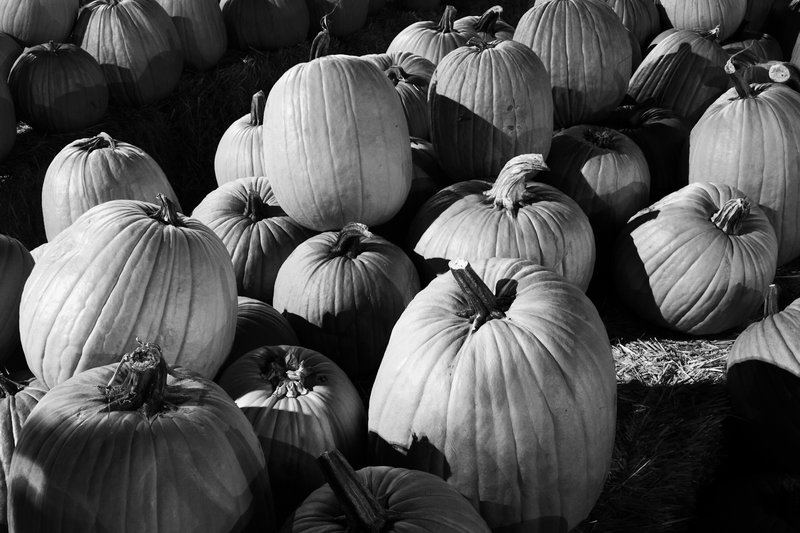 I drove all night and eventually ended up in a large, lonely patch of pumpkins in downtown Parker, Colorado.
Day 20: Nightgrass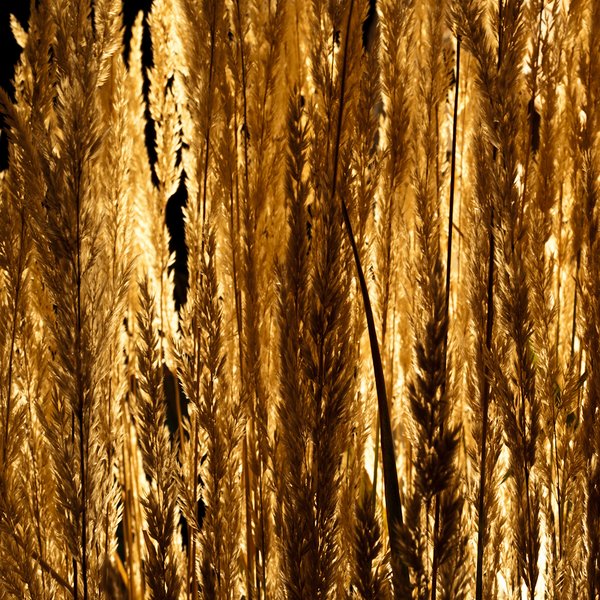 Tall, dense, and backlit. An exercise in texture.
Day 21: Lit Lamps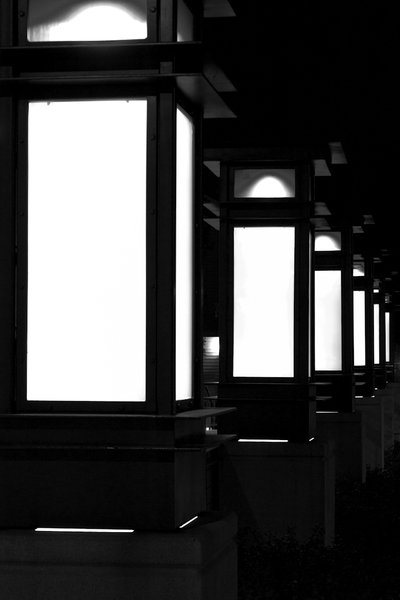 Variation on a theme. I went back to the place where I found Day 10's photograph, but at night the lamps are lit and the sun is nowhere to be found.
Day 22: Violinist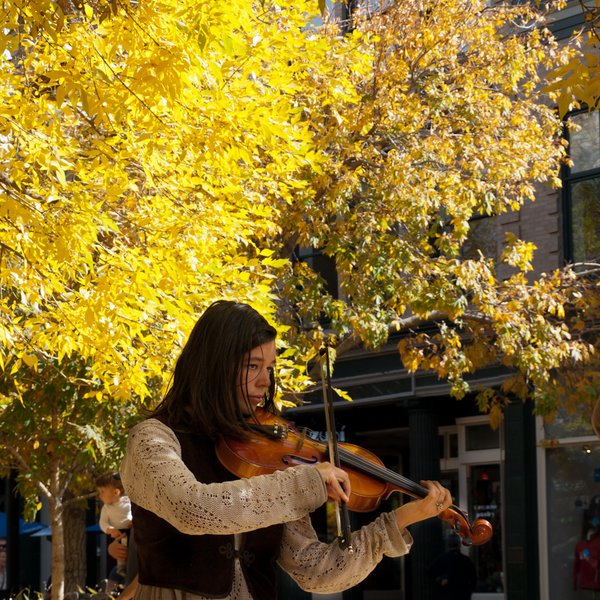 Street performers in Boulder on the last truly warm day of the month. On further review I believe this may be a viola.
Day 23: Fall Walk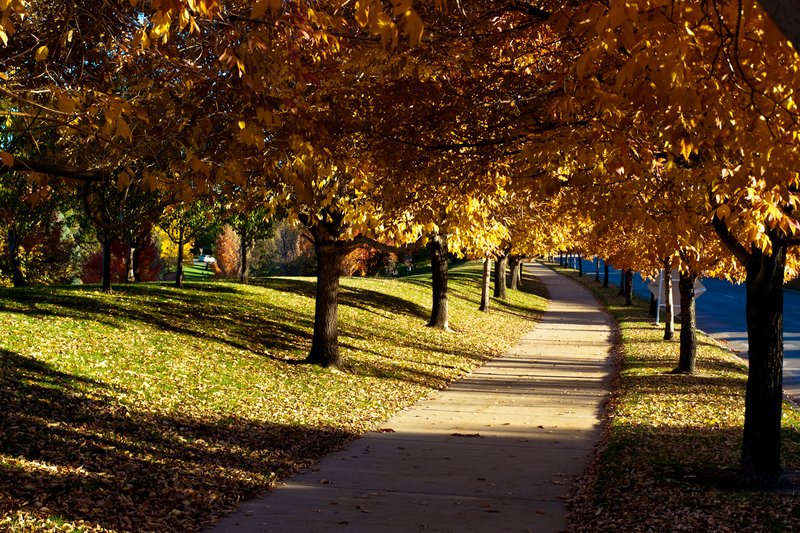 The trees along the walk are heavily laden. Keep an eye on this space, it won't last.
Day 24: Nightfalls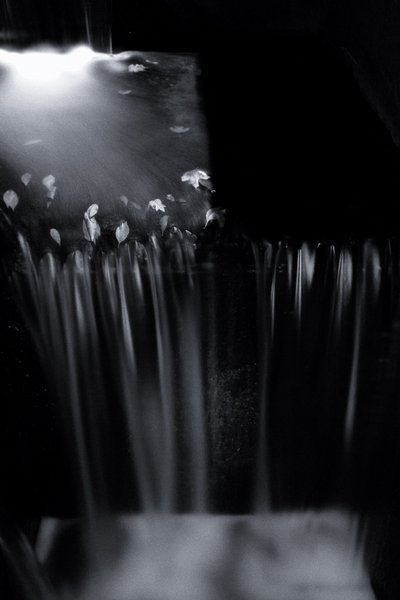 The flood control system in a nearby park contains several small waterfalls and artfully arranged blocks and barriers. The mundane is made beautiful.
Day 25: Halos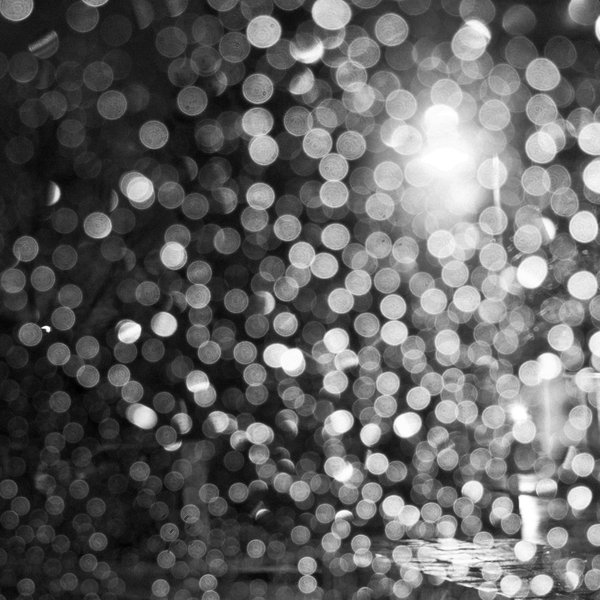 Raindrops block the view ahead.
Day 26: Weighty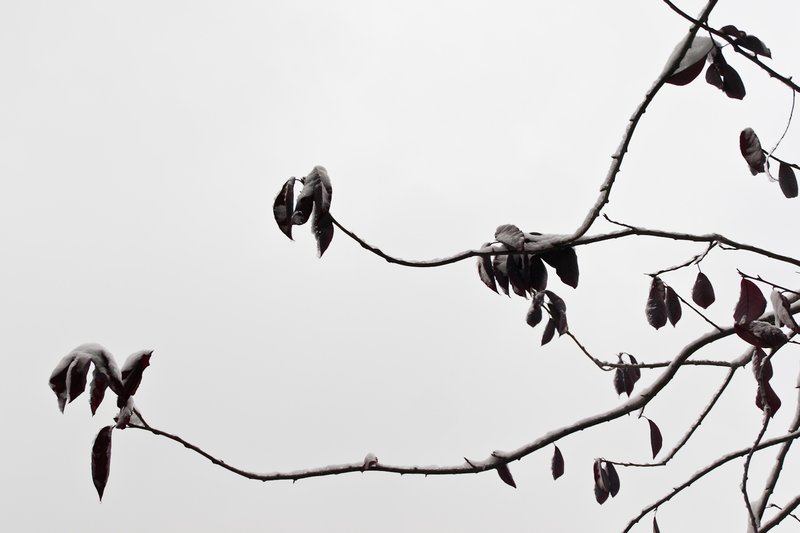 The second snow of the season, and the first with any power to it. It weighed heavily on the trees, which were still laden with leaves as seen on Day 23.
Day 27: White on White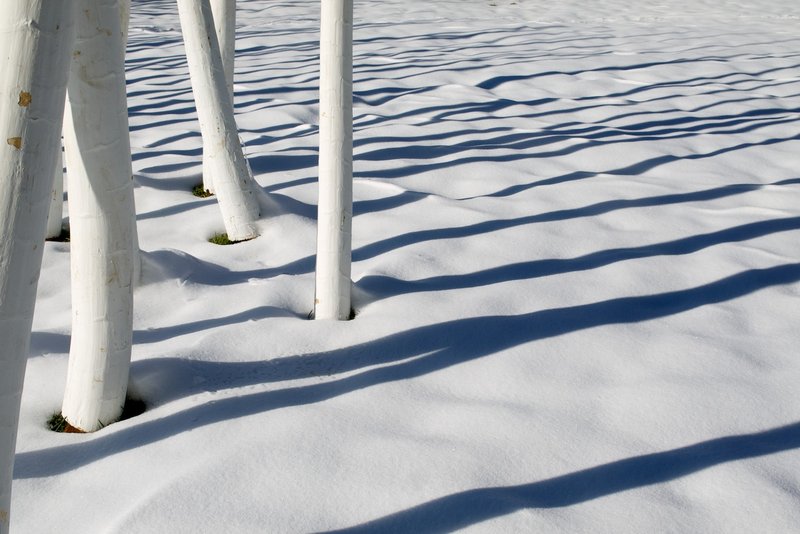 White outdoor sculpture, white snow, dark shadows.
Day 28: Morning Facade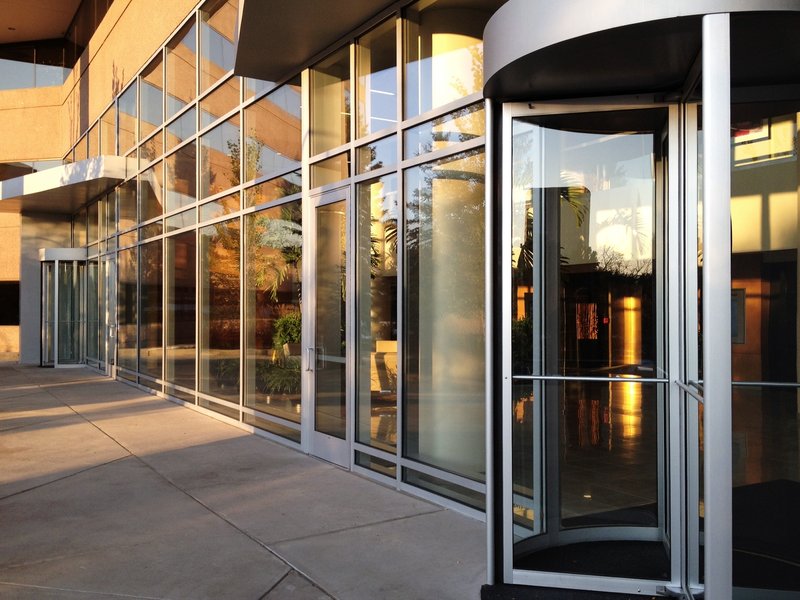 The first TAGTOBER 2011 photograph taken with a phone. I reviewed all my photos for this day and the first, of the morning sun against the glass facade of my office was by far the best. The iPhone 4S shows its potential.
Day 29: Dying Fall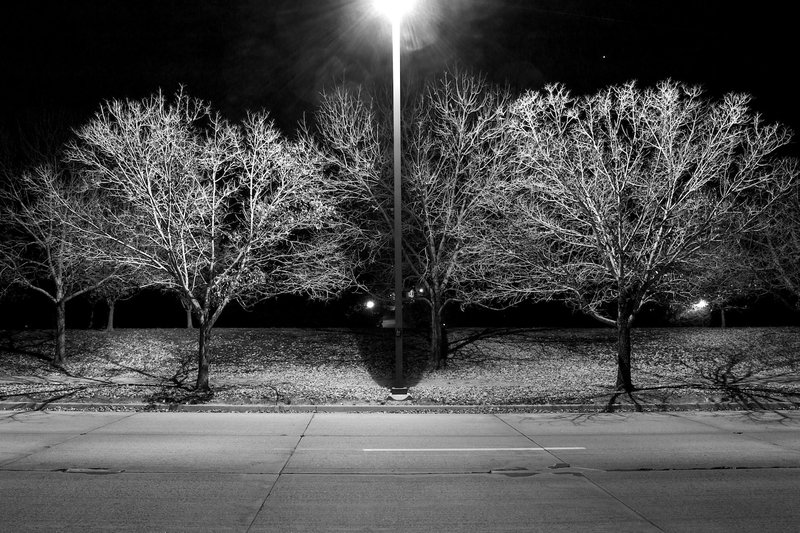 Less than a week earlier these trees had all their leaves. Heavy snow and a cold snap did their work quickly.
Day 30: Against the Dam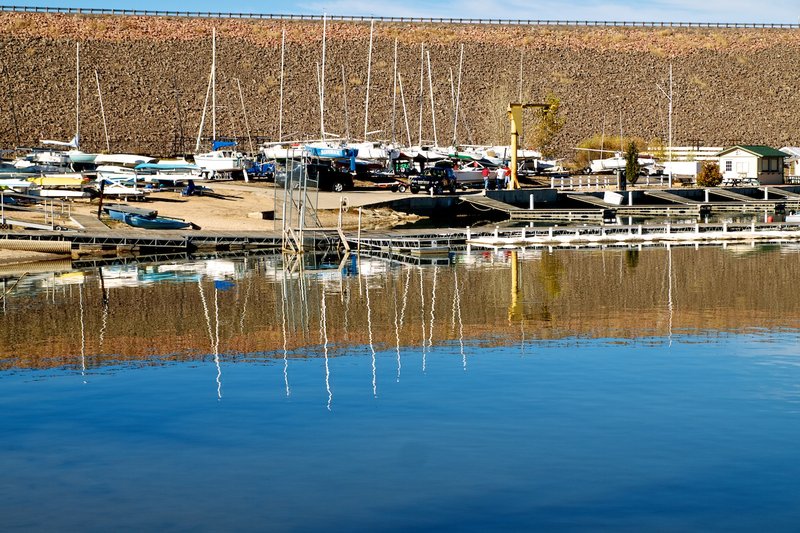 A bright fall day, and only a few boats left at the marina.
Day 31: Flood Control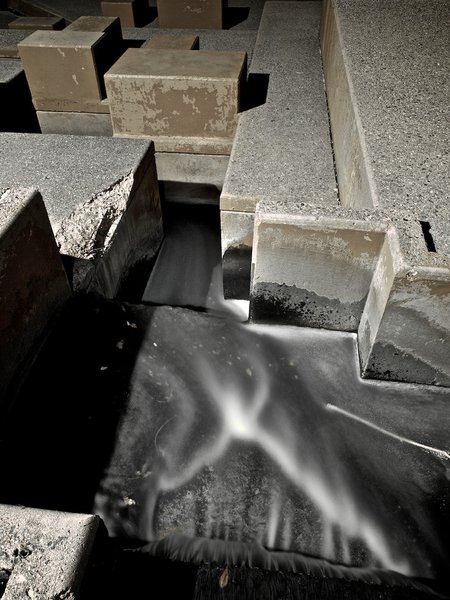 Back to the flood control system to take a long exposure with a handheld light for painting.
— Steve