Daily Mix - 2022-10-03
In addition to actual mix tapes, I like to set a minidisc to record and start a Roon Radio automated mix from a key track. I record over optical while working or doing something else. Sometimes they aren't very interesting, but sometimes they go in unexpected directions. For more, see my list of all daily mix playlists.
Key Track: watersong - Purity Ring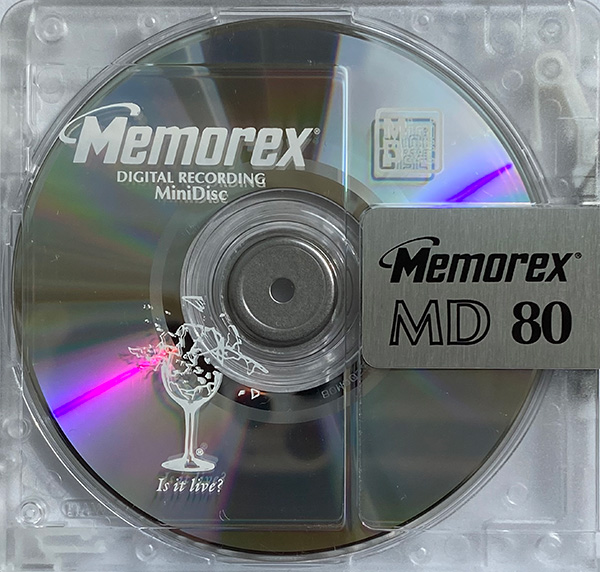 This is based on a great song from the recent graves EP which nobody told me about (as is typical). watersong is the absolute standout on this mix; it has incredible texture, particularly in a good pair of headphones.
The rest is a good mix of indie rock and electronic music, but there's not much of the forceful delicacy that I credit for the special magic of Purity Ring's recent work.
Highlights: watersong, Femen, Coins, Guard & Prisoner
Track List:
watersong - Purity Ring (03:11)
Buy American - Joywave (03:23)
Femen - Crystal Castles (02:33)
Driftwood Fire - Small Black (05:11)
Radio - Sylvan Esso (03:32)
One More Year - Tame Impala (05:27)
Me and Michael - MGMT (04:51)
Letting Go - Braids (04:23)
Might Not Make It Home - LPX (03:24)
Wave to Anchor - Hundred Waters (04:41)
I Don't Want to Die Tonight - Anthony Green (03:19)
changes - iamamiwhoami (04:20)
Cyn City 2000 (live) - Joywave (03:13)
Coins - Local Natives (04:01)
Life Itself - Glass Animals (04:42)
So Hot You're Hurting My Feelings - Caroline Polachek (03:04)
Asking for a Friend - CHVRCHES (05:09)
Beside Myself - Lights (04:14)
Guard & Prisoner - Jaws of Love feat. Omotola (05:01)
Recorded On: 80 minute clear Memorex minidisc
Playlists
Posted on 03 October 2022