Daily Mix - 2022-09-17
In addition to actual mix tapes, I like to set a minidisc to record and start a Roon Radio automated mix from a key track. I record over optical while working or doing something else. Sometimes they aren't very interesting, but sometimes they go in unexpected directions. For more, see my list of all daily mix playlists.
Key Track: Wintergaten - Sommarfagel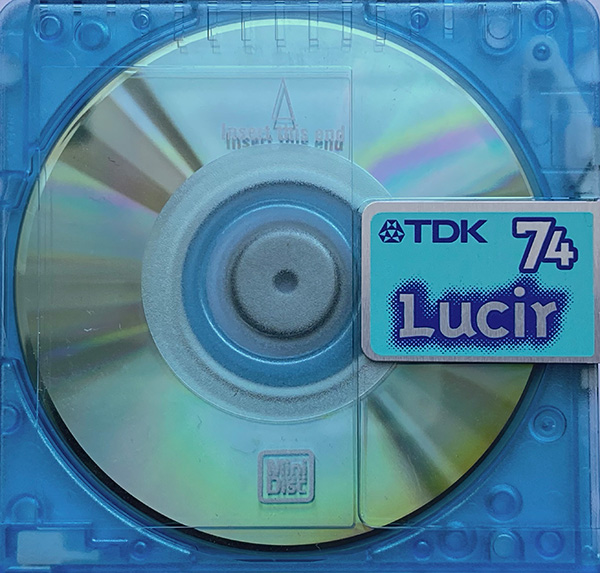 Keyed off an instrumental track from Wintergaten, this one goes off in some strange directions. I deleted one really awful track but the rest is worthy.
The Scorpions track is a studio recording from MTV Unplugged.
Highlights: Abecedarium Nord, On Fire, I'm Not OK, Midnight City, Horse With No Name
Track List:
Sommarfagel - Wintergatan (03:53)
Scottish Dance (Pt. 2) - Mantus (02:38)
Abecedarium Nord - Odroerir (09:28)
Sera - Lagum (02:59)
On Fire - Firewoodisland (03:35)
Anything, Anything - Grey Daze (03:13)
Rock You Like a Hurricane - Scorpions (03:57)
I'm Not OK - RHODES (03:25)
Midnight City - M83 (04:00)
Anemo - People of the Universe (04:45)
Wasteland - Orion White (03:43)
I Died So I Could Haunt You - Stars (03:05)
Duchesse - La Patere Rose (02:33)
Cure for Me - AURORA (03:23)
Kimiwa Rock Wo Kikanai - Hiroki Moriuchi (04:14)
Horse With No Name - Jens Thomas (05:17)
Without You - Oh Wonder (03:44)
Sleepyhead - Passion Pit (02:55)
Recorded on: TDK Lucir 74, transparent light blue-green
Playlists
Posted on 17 September 2022