Daily Mix - 2022-09-22
In addition to actual mix tapes, I like to set a minidisc to record and start a Roon Radio automated mix from a key track. I record over optical while working or doing something else. Sometimes they aren't very interesting, but sometimes they go in unexpected directions. For more, see my list of all daily mix playlists.
2022-09-22
Key Track: Kaki King - Ingots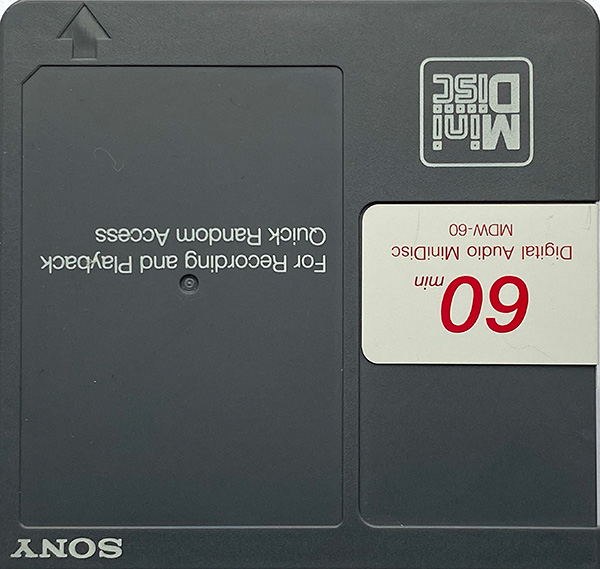 Keyed off Ingots from Legs to Make Us Longer, this mix has some instrumental tracks and some vocal, with a good amount of rich tones and warmth. I only knew a couple of the artists that popped up here. This one is really good, with some great live recordings as well.
Highlights: Wind, Legions (War), Ouray
Track List:
Ingots - Kaki King (03:55)
Wind - Endless Field (02:23)
Pretty Polly - Sam Amidon (04:58)
The Young People - Lankum (07:03)
Toneloop - The Octopus Project (03:14)
Bbtone - Pinback (04:48)
Legions (War) - Zoe Keating (06:03)
Llyn Du (Live) - 9Bach (04:17)
My Only Swerving - El Ten Eleven (05:15)
Bring Me My Queen - Abigail Washburn (04:13)
Suite Bergamasque: Passepied - Punch Brothers (03:32)
Petal One - Areni Agbabian, Nicolas Stocker (01:52)
Talk - Antoine Dufour (04:41)
Ouray (Live)- Andy McKee (03:09)
Recorded On: Opaque grey Sony MDW-60 disc with text upside down from all my other MDs
Playlists
Posted on 22 September 2022