Daily Mix - 2022-11-24
In addition to actual mix tapes, I like to set a minidisc to record and start a Roon Radio automated mix from a key track. I record over optical while working or doing something else. Sometimes they aren't very interesting, but sometimes they go in unexpected directions. For more, see my list of all daily mix playlists.
Key Album: Purity Ring - graves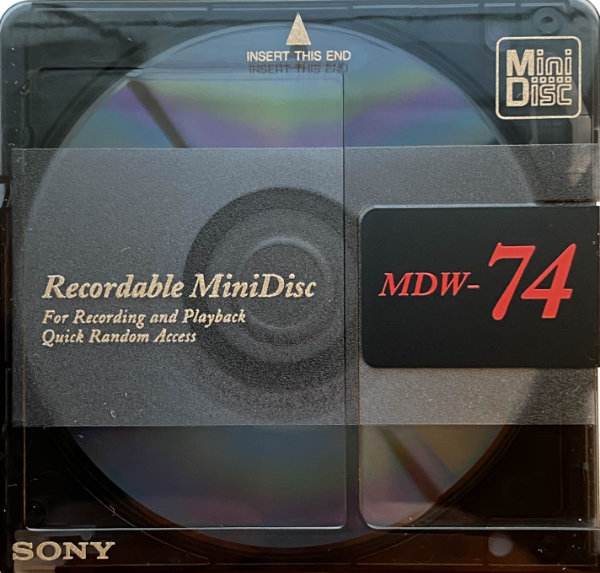 Rather than basing a mix on a single key track, this one is a subset of the tracks Roon decided to play after finishing this lovely EP from Purity Ring and so doesnt include any tracks from the EP itself. I was listening actively this time and got a little aggressive skipping tracks that didn't really fit or were repeats from past mixes. The computer still doesn't have a clue what makes up the magic that is Purity Ring though, and is too eager to play the same tracks from the same albums regardless of the input.
In the end I like this one quite a bit, but I definitely wish these algorithms understood anything at all about music. They're far too simplistic.
Highlights: Parade, Things Are Better, Youth, Fountain
Track List:
Shinigami Eyes - Grimes (02:41)
Curicó - Kiltro (05:10)
Parade - Hundred Waters (02:27)
Leave a Trace - CHVRCHES (03:59)
Char - Crystal Castles (03:08)
Lights On - Hatchie (03:58)
Things Are Better - PVRIS (03:58)
In My Head - Lights (03:09)
Pink Lightning - Purity Ring (04:16)
Echo Teuffel - Bulb (04:41)
Need Your Love - Tennis (03:52)
Youth - Glass Animals (03:53)
Stonefist - HEALTH (03:26)
Faultline - Girlpool (04:13)
Lilo - The Japanese House (04:13)
Egowerk - The Faint (04:54)
Slumlord - Neon Indian (05:17)
Fountain - POLIÇA (05:00)
Recorded On: Black Sony MDW-74 with translucent front and solid back
Playlists
Posted on 24 November 2022