Daily Mix - 2022-09-22
In addition to actual mix tapes, I like to set a minidisc to record and start a Roon Radio automated mix from a key track. I record over optical while working or doing something else. Sometimes they aren't very interesting, but sometimes they go in unexpected directions. For more, see my list of all daily mix playlists.
Key Track: Phantogram - Bill Murray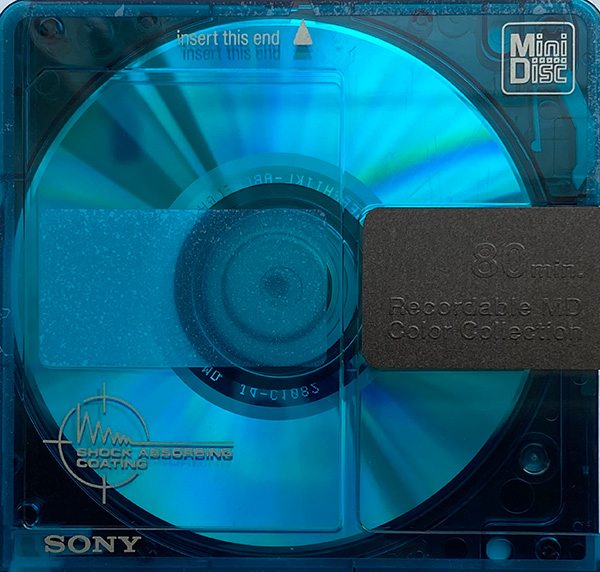 Keyed off Bill Murray from Voices, which has some of my favorite album art of all time, this mix is mostly women with a good mix of electronic based indie tracks. A couple repeats on here including Don't Move and Sleepyhead, but I'm not complaining.
Highlights: Fineshrine, Rill Rill, The Mother We Share
Track List:
Bill Murray - Phantogram (03:37)
Fineshrine - Purity Ring (03:30)
Don't Move - Phantogram (04:17)
Tongues - Joywave (03:58)
Genghis Khan - Miike Snow (03:34)
Go! - M83 (03:56)
The Mother We Share - CHVRCHES (03:13)
Young Blood - The Naked and Famous (04:06)
Figure it Out - Chaos Chaos (03:16)
Die Young - Sylvan Esso (03:31)
Breathing Underwater - Metric (03:55)
Rill Rill - Sleigh Bells (03:52)
Flesh Without Blood - Grimes (04:24)
Bodyache - Purity Ring (02:55)
You Don't Get Me High Anymore - Phantogram (03:40)
Shutdown - Joywave (03:44)
Coming of Age - Foster the People (04:41)
Graffiti - CHVRCHES (03:40)
Hearts Like Ours - The Naked and Famous (04:32)
The Suburbs - Mr Little Jeans (05:06)
Sleepyhead - Passion Pit (02:56)
Recorded On: 80 minute blue-green Sony color collection minidisc
Playlists
Posted on 29 September 2022