Daily Mix - 2022-10-16
In addition to actual mix tapes, I like to set a minidisc to record and start a Roon Radio automated mix from a key track. I record over optical while working or doing something else. Sometimes they aren't very interesting, but sometimes they go in unexpected directions. For more, see my list of all daily mix playlists.
Key Track: Belle and Sebastian - A Politician's Silence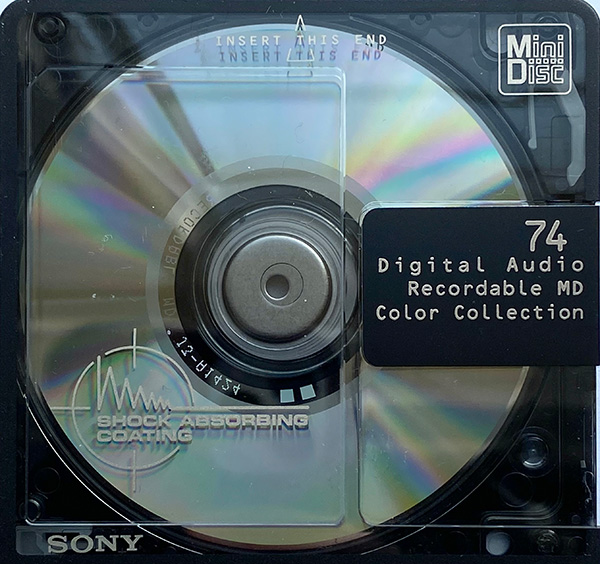 I set this one going from a track I recorded from my LP box set of Girls in Peacetime Want to Dance. The box set has 16 tracks on 4 LPs, with a single track at 45 rpm on Side A of each record and 3 more at 33 rpm on Side B. It's kind of annoying to listen to on a manual belt drive table, but it sounds great and has a few extended versions and extra tracks. A Politician's Silence is one of the tracks not on the normal 12-track release, though it appears to be available on Apple Music.
The resulting mix is mostly fairly gentle indie tunes. I wouldn't say there were any major standout tracks here, but the mix works. It's a very listenable set of tracks.
Highlights: A Politician's Silence, Will You Return/When You Come Down, Oxford Comma
Track List:
A Politician's Silence - Belle and Sebastian (05:50)
Young and Stupid - Belle and Sebastian (02:53)
Darkness Fades - Sharon Van Etten (04:35)
This is a Photograph - Kevin Morby (03:30)
All the Good Times - Angel Olsen (04:39)
The Same - The Smile (04:19)
Chaise Longue - Wet Leg (03:20)
Jackie Down the Line - Fontaines D.C. (04:00)
Champion - Warpaint (04:41)
Tidal River - Rolling Blackouts Coastal Fever (04:28)
Fever - Aldous Harding (04:17)
Always Together With You - Spiritualized (06:39)
Santa Fe - Beirut (04:14)
Will You Return / When You Come Down - The Flaming Lips (05:24)
I Want the World to Stop - Belle and Sebastian (04:35)
Back to the Radio - Porridge Radio (03:08)
Oxford Comma - Vampire Weekend (03:18)
Recorded On: Grey 74 minute Sony Color Collection MD
Playlists
Posted on 16 October 2022